Bob Brantley sold his Falco in July 2014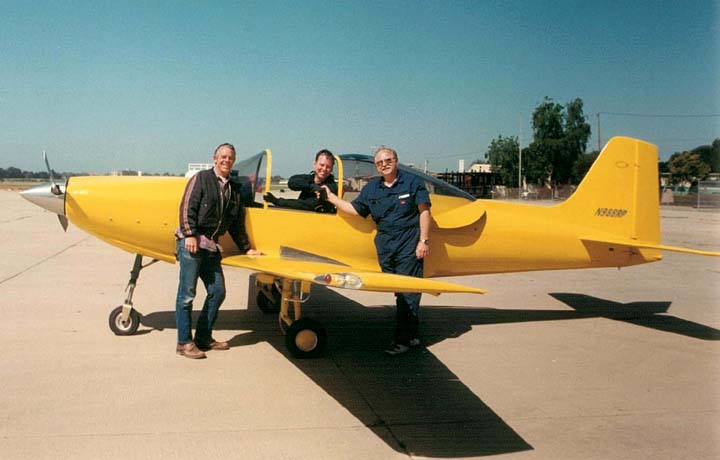 May 5, 2001. Ken Davids, Pierre Wildman and Bob Brantley after the first flight.
I have been making good progress over the last several months and thought it was time to give you a project report. To date, the fuselage tailcone has been cut off from the cockpit and wing. The canopy frame is fitted with only the dorsal fin and hardware to be finished after the tail section is re-installed. The motor mount, firewall and motor mount angle braces are all fitted. The nose gear and main landing gear is installed with the retraction motor in final position. The inverted fuel tank is installed, and I have started to fit the rear fuel tank. The battery box is completed but I still need to fit the door. The cockpit floors are installed. I will be working on the seats and the instrument panel when those kits arrive. I must say that the light at the end of the tunnel is now visible even though it's a very faint glimmer.
Bob Brantley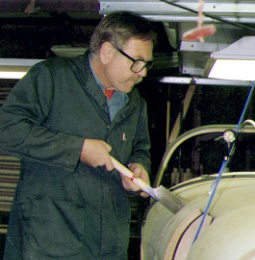 Bob Brantley sawing the fuselage apart with a Japanese saw
Bob Brantley is in the wholesale business of supplying hobby shops, and he lives in Pomona, Missouri. Telephone: (417) 277-5255. Email: rpbrantley@pvbroadband.com
Photographs
Construction
Articles
Cinco de Mayo Falco N988RP Update