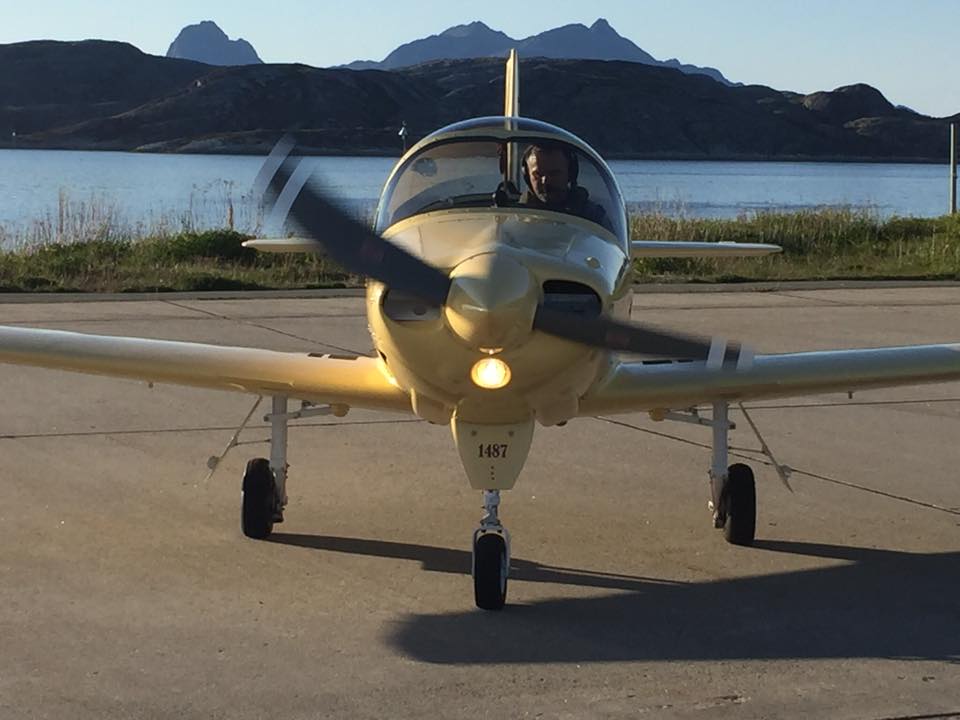 Bjorn concentrating before his first flight
Just to let you know that LN-LOB is now certified and I have had my first flight in my new certified Falco. 13.6.2018 20.10 local 12 years of work is over, now a new era starting, and I am looking forward to finally relax and enjoy my Falco (not only test flights).
Say hello to Susan from me.
Bjorn Joar Brekke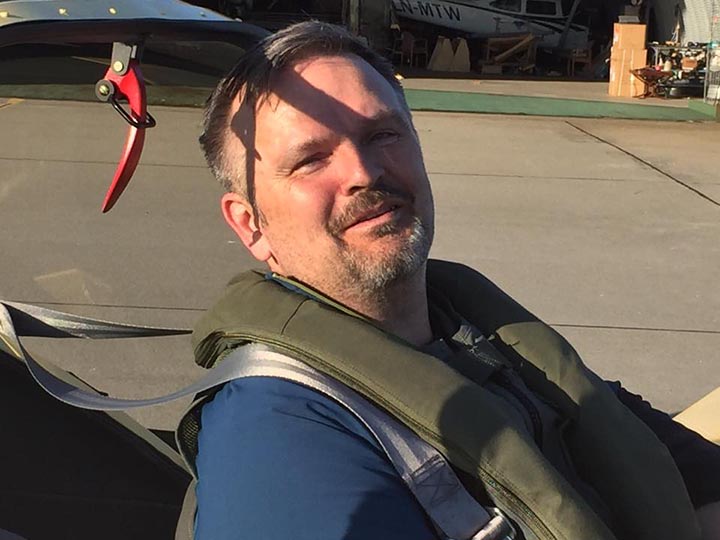 After his first flight
Bjorn Joar Brekke, Nestleder Structure, Technical Services, Wideroe, Norway bjorn.joar.brekke@wideroe.no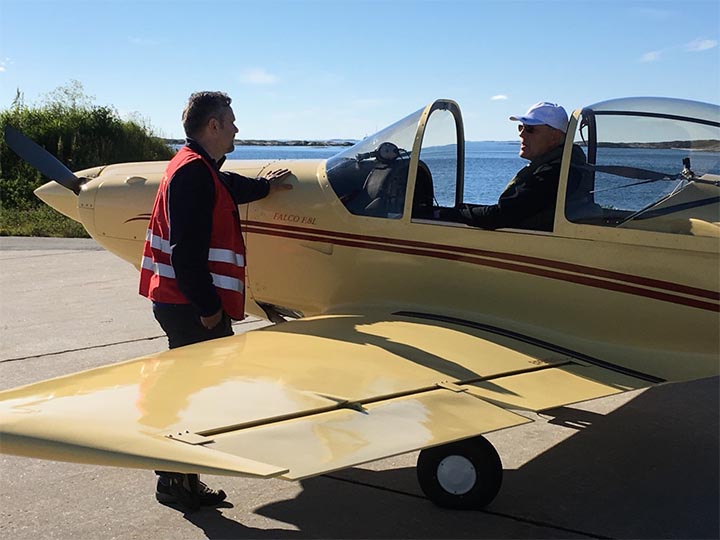 Bjorn and test pilot after the first flight of LN-LOB
Just to let you know that the first flight of LN-LOB is done. The aircraft is flying perfect, no snag whatsoever.
The gear is working perfect, and it's just a dream to fly says my test pilot. Today my Falco is going to fly for the fourth time with the gear doors and a trim on right hand aileron (a small heavy left wing).
I have not yet flown my own plane. I would have hoped that we could be two on board for a perfect handover, my test pilot is also a flight instructor, but this seems to be difficult. I have only flown Dan's Falco two times, and the last time was two years ago. I need some kind of transition from the usual Piper I been flying. Not easy in north of Norway to find a plane to practice on.
Bjorn Joar Brekke