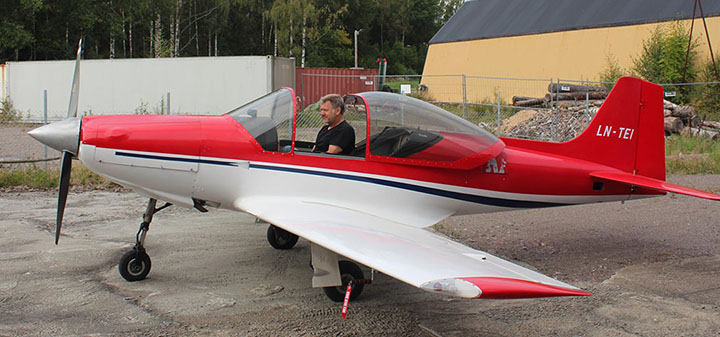 The CAA accepted my last version of the Flight Manual.
Two days ago I received the Certificate of Airworthiness! The insurance kicks in March the 10th, so I am ready to fly from then on.
I have set up a new Facebook page just dedicated to my Falco, and I will post many pictures from the first flight and many other flights to follow. The Facebook page is Falco Holzflugel (Falco Woodwing) This will be a most exciting summer!
Torbjorn Eide
torbjorn@eide.as


Torbjørn Eide
Torbjorn Eide lives in Melsomvik, a village in the municipality of Sandefjord, Norway, which lies by the Tonsberg Fjord. He is Vice President Maritime Personnel at Klaveness Ship Management, Oslo, Norway. He now owns the Falco built by Kim Mitchell
Facebook
Falco Holzflugel (Falco Woodwing)