One of the best-built Falcos is now available for sale!!!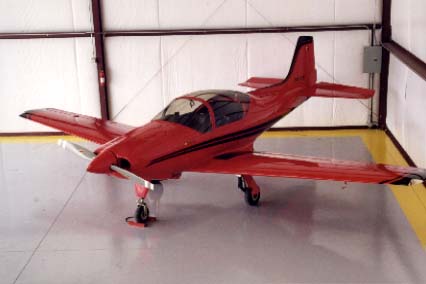 Following thirteen years and 385 hours of flying, N9171Y no longer fits owner's busy schedule. The time has come to let somebody else use this wonderful machine. Built by a perfectionist craftsman using all available Sequoia kits, this aircraft meets all specs prescribed by plans and construction manuals.
First flown in September of 1988, this unique aircraft has proven to be a reliable cross-country machine as well as a source of unlimited fun to the pilot. Always hangared and looked after by professional aircraft mechanics, she remains in perfect shape, ready to use at any time.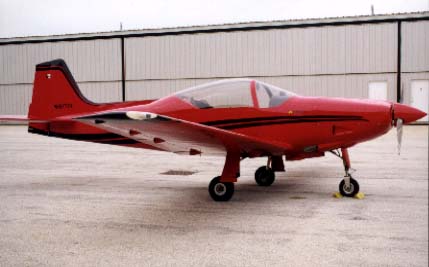 Finished in Porsche red with black stripes and matching all-leather black interior, N9171Y is a crowd-pleaser at every airport. Full IFR panel outfitted with King Silver Crown avionics invites you to take controls.
Left hand throttle modification allows for right hand control stick work during maneuvering. Inverted oil and fuel systems make this Falco feel at home at any attitude. Basic aerobatics are easy and fun.
If you want to own and fly a Falco but have no time nor desire to build one, this is your opportunity to acquire a beautiful sample of the breed for a fraction of a cost of building one.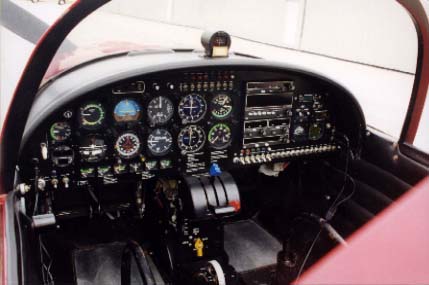 N9171Y F8.L SEQUOIA FALCO SPECIFICATION
Manufactured 1988
Type: Single Engine, high performance, retractable gear, low wing.
Category: Experimental.
Seats: Two, side by side.
Engine: Lycoming IO-320 B1A, 160 HP.
Propeller: Hartzell constant-speed with pressure accumulator.
Christen inverted oil system.
Inverted fuel system with inverted three-gallon header tank.
Electric flaps, electric gear retraction system with manual emergency crank.
Whelen wing tips and tail strobe and navigational lights.
Landing light.
Exterior finish: Porsche red with black stripes. Perfect condition.
Interior: All leather black upholstery. Condition 9.
Instruments and avionics:
Full IFR panel including: audio panel, KY 197A, KX 165, KNS 80, RNAV, KT 79, Dual VOR and glideslope indicators, marker beacon receiver, Davtron digital clock, Davtron digital OAT, Fuelguard fuel computer, Insight Engine Monitor, Volt/Ammeter, David Clark Intercom, dual Sennheiser active noise reduction headsets, dual PTT switches.
Dual controls with removable co-pilot control stick.
Price: $100,000.00
Serious inquiries to be addressed to:
Paul Kwiecinski
Tel: (847) 498-1164
Cell: (847) 612-6584
Fax: (847) 498-1064
E-mail akroviper@aol.com
Aircraft is based at Kenosha, Wisconsin (KENW) and is available for inspection by appointment with the owner.