For Sale - one of the very rare Frati
Picchio F 15 B - D-ECZA - SN 24 - four seater
Two owners since manufactured 1962 by Societa - Procaer Milano/Italia
Specification:
Aircraft total time 1460h TSN
Engine Lycoming 0-360A1A 180 HP
Total time 1460h since new
time since overhoul 564 h
time since top overhoul 89h
Propeller Hartzell Constand-speed HC-92ZK-8D
total time 1460h since new
time since overhoul 12h
Dual controls, electric gear retraction system with manual
emergency crank. Cleveland Brake System.
Wheelen Wing tip, tail and fuselage.
Strobe and Navigational lights - Landing light.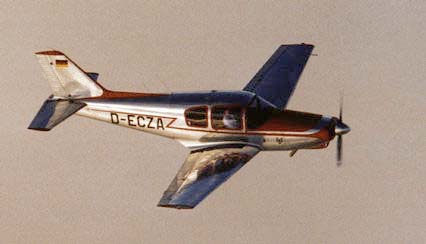 Instruments and avionics:
Full Gyro System Vacuum Britten B-11 Accu - Trak -
Autopilot - Heading / Nav --- COM / Nav-King KX 155,
ADF KING KR 87, DME KING KN 62A, TPX KING KT 76A,
Encoding Altimeter 8140 Aeromec., GPS Garmin 95 XL,
External Antenna, SPA 400 I-COM, Audio Panel KING KA 134,
ELT 10 NARCO, Fuel Flow Mini flo,
Alcor EGT / Cyl. Heat.
Exterior finish: Silver polished aluminium with red stripes.
Interior: claret red upholstery Condition 9 - new.
Always hangared and looked by professional aircraft mechanics.
Aircraft is based at Germany.
Clean, fast and ready to fly.
Price: $ 66.000,00
Serious inquiries to be addressed to:
Walter Gockenbach
Finkenweg 1
88447 Warthausen
Germany
Tel. 07351 75075
Fax 07351 13595
E-Mail: flugwerft.biberach@t-online.de
Web: www.flugwerft-biberach.de