This Falco was sold to Brett Curenton and Savannah Weaver swspeck@gmail.com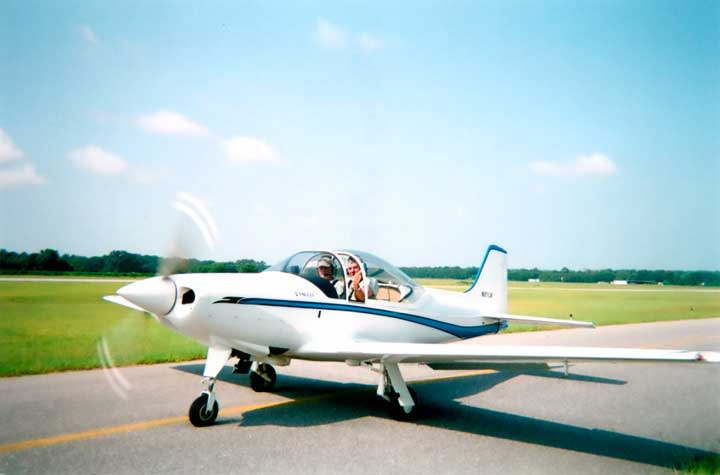 For Sale
F.8L Falco N811LW
Oshkosh Award Winner
Plans Outstanding Workmanship 2018
Reason for selling: Owner is stepping away from flying due to age.
This beautiful F.8L Falco was first certified in 2008 and it was built precisely according to the Falco plans. All available kits from Sequoia were used in its construction, and there were no modifications.
The aircraft is smartly fitted with all gear doors, including nose wheel and main gear (inboard and outboard), and they operate properly, opening and closing fully.
The instrument panel is well-planned, well-equipped, and well-lighted, making it a great IFR aircraft, too. We have made multiple extensive cross-country flights in the aircraft and flew it coast-to-coast this past summer.
It is a fabulous aircraft to travel in and a blast to fly locally.
2008 F.8L Falco, 410 TTAF
Lycoming IO-360, 410 SMOH
Garmin 430
SL30
Dual OBS both w/GS
GMA 340
GTX 327
STEC 30 w/3-axis
JPI 450
Insight Graphic EM
Vertical Card Compass
Davtron Digital Clock
OAT
G-Meter
Full panel & instrument lighting
5-point harness
Paint 9/10
Interior 8/10
Original owner/builder, always hangared
Located at 08A in Elmore, AL.
First Flight
http://www.seqair.com/Hangar/Weldon/FirstFlight/FirstFlight.html
Construction Story and Photos
http://www.seqair.com/Hangar/Weldon/Const2.html

Price: $135,000 USD
Call or email
Brett Curenton
(334)328-7855
peridonaaviation@gmail.com