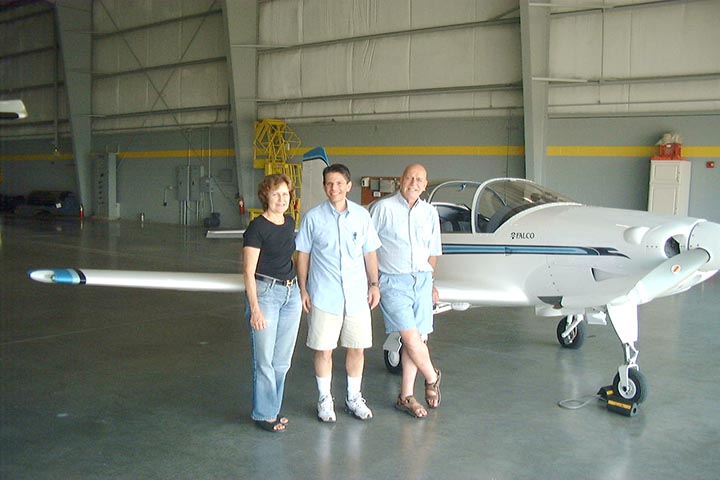 Anne, Eduardo and Joe with Eduardo's Falco
I recently flew N1443D on a business trip from Lake in the Hills to Greenwood, Indiana and back. The airplane flew great. The more I fly it the more I fall in love with this wonderful machine.
I visited my old American family that supported me when I was an exchange student in the US back in 1983-1984.
Joe and Anne Bryant were surprised to see me after such a long time flying to their hometown in a beautiful sleek airplane. They have always known of my love and devotion to airplanes, but I doubt if they could have imagined it would go that far.
We spent a good weekend remembering good times. It was really fun and the Falco was part of it.
Please find attached some pictures.
Eduardo Letti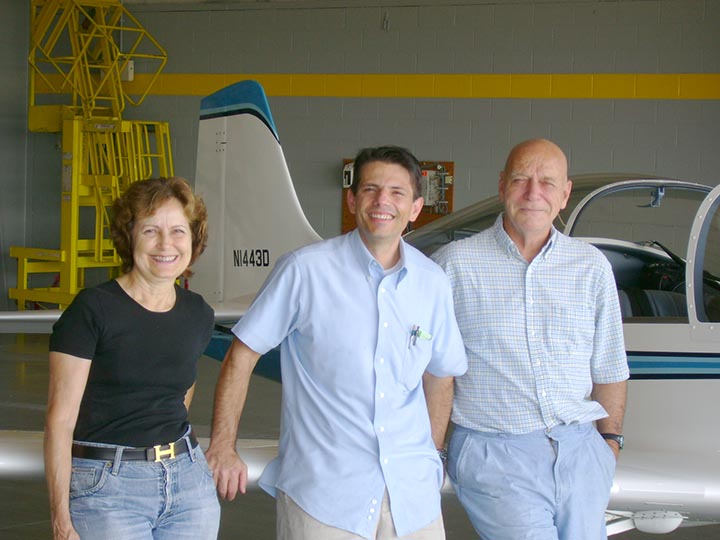 Anne, Eduardo and Joe