| | | |
| --- | --- | --- |
| | John Oliver | |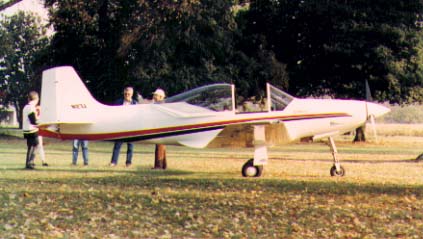 John Oliver's Falco at the Oyster Fly-In
Paul took two weeks off from the Air Force and spent the time very methodically testing the aircraft. On the first day, he did about three or four high speed taxi tests and then flew it. He held it on the ground to 80 knots, to insure that he was well into the flight envelope, and then the plane jumped into the air. Paul kept the gear down and reported that the only problem was a very slightly heavy right wing that produced a 2°/second right roll rate.

Paul was very happy with the way it flew. On stalls, he reported "5 knots of tickle, then it rolls off hard left. The airplane talks to you just fine-'you're going to stall.'" Paul said that landings are a "piece of cake" and that ground handling is much easier than the Pitts.

From "First Flight, John Oliver"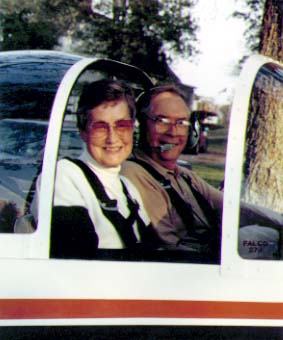 Midge and John Oliver
John Oliver is a retired Dupont engineer and he now lives in West Virginia. John Oliver, 259 Big Park Road, Hedgesville, WV 25427. Telephone: (304) 754-5045 Email: f8l@stargate.net
Articles