| | | |
| --- | --- | --- |
| | Mel Olson | |
| | | |
| --- | --- | --- |
| | Mel sold his Falco to Howard Jones in 2006 after losing his medical. | |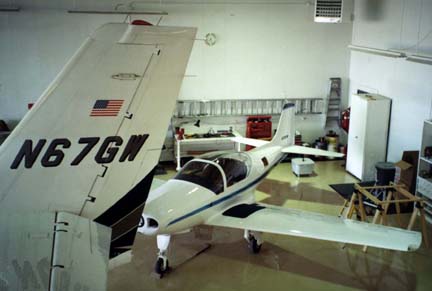 My prints arrived in October 1998. After assuring the finance committee it would be a 5- to 7-year project, I ordered the first kit (tail). It took a couple of weeks to clean up the garage, relocate vehicles, etc., and I was off and running. My dedication to the project has been referred to as an "obsession" but I am fortunate to have an understanding wife.
The manual was a terrific guide as far as preparation and progression throughout the project. The pictures pretty much tell the story. At this point, I am waiting for warm temperatures to complete that final step... painting. The upholstery is keeping me occupied in the interim.
I want to thank you for your support via telephone on those occasions when I had a problem with materials or technical questions.
Mel Olson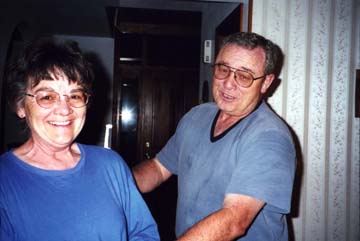 Wanda and Mel Olson
Mel Olson is a retired corporate pilot in Lewistown, Montana. Home: (406) 538-3853, Cell: (406) 366-2586 Email: mofalco@wb.midrivers.com
Articles
Flight of the Soul Mel's Tailstand Incident
Construction Photos
Tail Wing Fuselage Instrument Panel Assembly
Engine Installation Cowling Installation Painting To the Airport