| | | |
| --- | --- | --- |
| | Tim Painter | |
| | | |
| --- | --- | --- |
| | Tim Painter's Falco has been sold to Nick Turner, Surrey, UK | |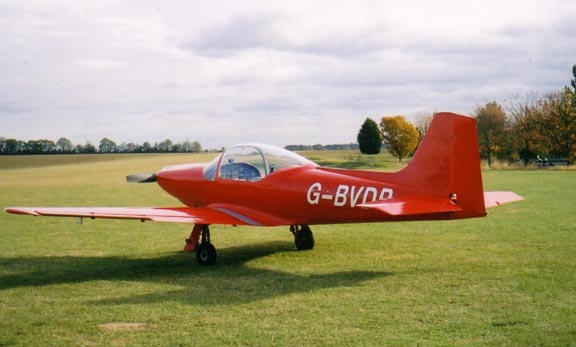 Hi all allow me to introduce myself: My name is Tim Painter, and I claim to be the slowest Falco builder in the world!
S/N 774 was started by me in1982 shortly after a visit by Mr. Scott to Elstree airport U.K. to see Peter Hunter's Falco. I was a young man then and having just completed an Evans vp2 Volksplane, I was looking to build a real aeroplane. Little did I know what I was letting myself in for! Being a man of modest means I started making every part myself. I had a night shift job in an engineering workshop which was useful when making metal parts and wood parts in my small work shop at home in Felixstowe, Suffolk U.K. If had realised how long this would take I could have grown the spruce from seeds!
However I do not regret one minute of time spent crafting such a lovely piece of art. The is a certain pride and satisfaction to making parts that are engineered down to the last millimetre, if a piece of wood does not carry a load then its not there.
As my workshop is quite small I have built the wing and fuselage separately provided suitable jigging is set up this works well (if any one wants to know the details just give me a call)
I am now resuming building after four years out -- sailing and other stuff which one has to fit into a short life time. All that is left is buy the bits and bolt them on , simple huh?
Tim Painter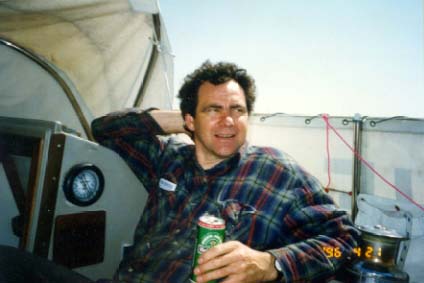 Tim Painter
Tim Painter lives at 72 Constable Road, Suffolk IP11 7HW, U.K. Telephone: 01394 275154 Email: tim_painter@btinternet.com
Articles
World's Slowest Falco Builder Breaks Ground
Photos
Construction To the Airport