| | | |
| --- | --- | --- |
| | Jim & Jane Quinn | |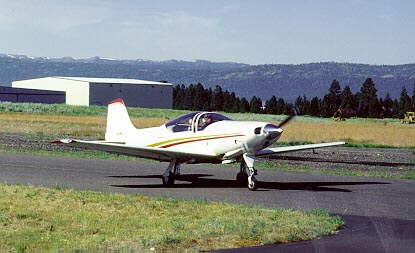 Jim Quinn and Jim Slaton returning from a checkout flight at the McCall, Idaho airport.
In 1994 Jane and I attended our first West Coast Falco Fly-in in Bend, Oregon and met a bunch of really nice people. Karl and Shirley Hansen, Jim and Judy Slaton, John and Pat Harns, the McMurrays, Ray and Sherry Purkiser, the Rives', the Blacks, and several others.
We had been admiring the Falco for several years and scheduled this trip to do some serious primary research (bum Falco rides). We liked the advantages of a homebuilt airplane and the Falco was at the top of the list.
That trip pretty much sealed our destiny, We knew the Falco was the plane we wanted.
Four years later we purchased Jim Slaton's N118J. Jim decided some years earlier that he would fly until his 80th birthday, cumulating 61 years of flying, which began as a WWII aviation cadet.
In 1997, Jim and I discussed his impending flying retirement and sale of his plane several times and "shook hands" over the phone for a July or August sale in 1998.
We picked up N118J in July, a few weeks after Jim's 80th birthday. Jim crafted a fine, great looking airplane, and as Karl Hansen once said, "It flies better than it looks".

Jim Quinn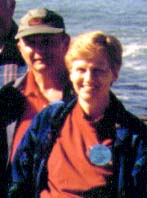 Jim & Jane Quinn
Jim & Jane Quinn live in Dallas, Texas. Telephone: (972) 788-2593. Email: Jim_Quinn@amrcorp.com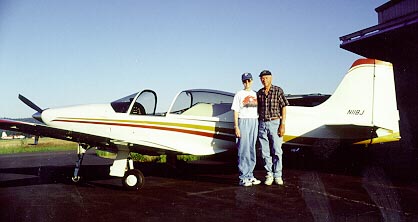 Jane Quinn and Jim Slaton