George Richards
Airline Pilot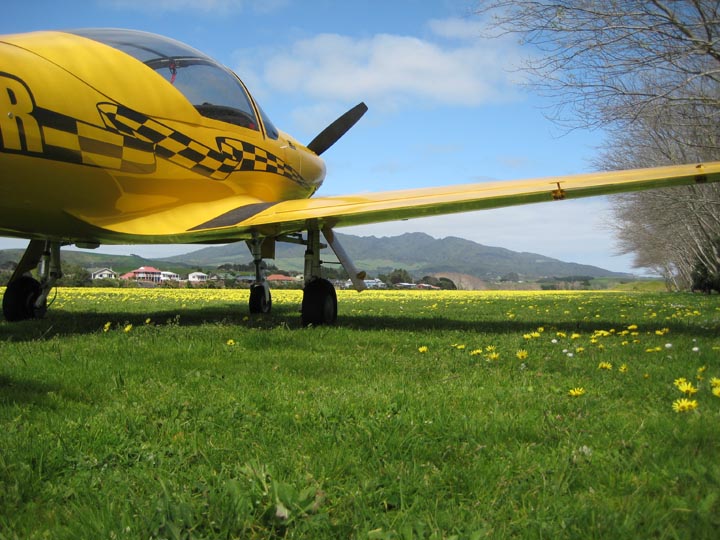 Back in 1994 I had a strange moment when I decided I needed to build an aeroplane and since then life hasn't been the same. Television just doesn't do it for me any more and so a lot of my spare time went into the creation of what you are about to see.... OK, I haven't finished yet, but if you saw an aeroplane that looked like this wouldn't you want one?
I'm getting hammered by a really bad exchange rate down here... the bottom has fallen out of our dollar so its really slowing me down. When I started back in 94, I could get US 75c for one of our dollars... now I get 43c... by the time I add tax and freight it really hurts.
It is forcing me to make more parts than I intended on. I can certainly vouch for the fact that you need to show a high degree of tenacity to keep plugging on when you have to make so much without the luxury of your kits. My advice to anyone is to buy as many kits as you can afford. I'm still very keen but I would have finished by now if I had bought the kits.
Sometimes I ask myself, "what the hell are you doing?" but a quick look at your website usually sorts me out. I wish I was in a country that had a few more of these things flying around. I have had some very pleasant contact with builders over the other side of the world, namely the US and Italy and to that end I feel quite sure that without the Internet I would have lost enthusiasm, so I must give thanks to both yourself for your website and the supportive builders that keep me going.
Hopefully only a few more years to the first North Island fly-in... it will only be me but who cares!!
George Richards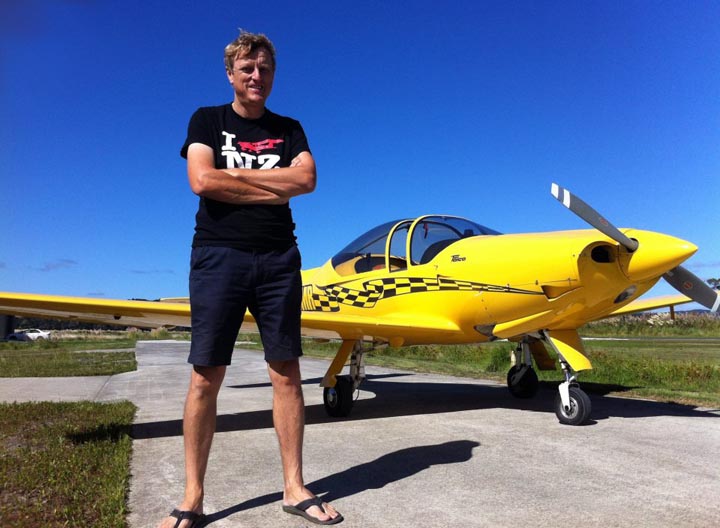 George Richards
George Richards is a pilot with Air New Zealand, and he lives in Auckland, New Zealand. Email: falcogeorge@me.com and be sure to check out his own Falco website, where he has a detailed photo account of his progress.
Photographs
Tail and Wing Spar Fuselage At the Airport
Articles
First Flight A Falco Pilgrimage Chino to Oshkosh Oshkosh to Chino