| | | |
| --- | --- | --- |
| | Joel Shankle | |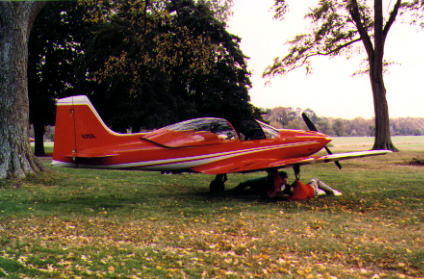 Everyone needs a Falco in their front yard.
If you are going to build an airplane then build a real airplane. There are lots of things that fly, float, sail, soar, etc. through the air above the surface of the earth, but when I first saw the Falco I knew this was a real airplane in the conventional sense of the word.
Only briefly, when I first brought the plans home and spread them out on the living room floor, did I ever waver in that conviction. As I looked at those plans, I could not control my laughter. I felt like I was looking at another model airplane kit. It was the balsa stick and tissue paper variety that were always present in our home as my older brother and I were growing up. If the tube containers which held the many pages of blue prints had had REVELL printed on the side of each one of them, it would not have been out of place at all.
I knew I was on familiar ground. The balsa became Stika spruce, the straight pins became small finishing nails, the razor blade gave way to the band saw and the sanding disk, and the tissue paper became an assortment of many thicknesses of a beautiful aircraft plywood.
But make no doubt about it, this was no model, this was a real airplane, one that I knew I was going to fly some day. In my awake dreams and in my asleep dreams I imagined how beautifully it would fly. The day I first flew "Freddie", those dreams were shattered.... This was real and this was really some airplane. My imagination had not even come close to the real flight of the real airplane.
Joel Shankle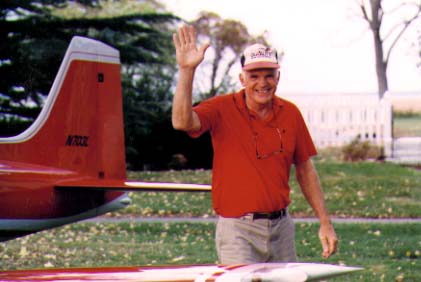 Joel Shankle
Joel Shankle lives in Culpeper, Virginia. Joel was 1955 College All American in long jump and high hurdles, AAU All American in the long jump, won the Bronze Medal in high hurdles at the 1956 Olympics in Melbourne, Australia, flew A4D Skyhawks in the Navy, and flew for American Airlines for many years. Joel is now retired and on most days can be found in his hangar at Berryvale Acres airport. Telephone: (540) 825-0727, Email: jshankle@erols.com
Articles
First Flight: Joel Shankle
Construction Photos
Tail Wing Ribs Wing Assembly Ailerons & Flaps
Fuselage Assembly Final Assembly First Flight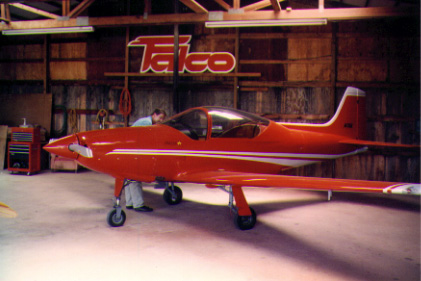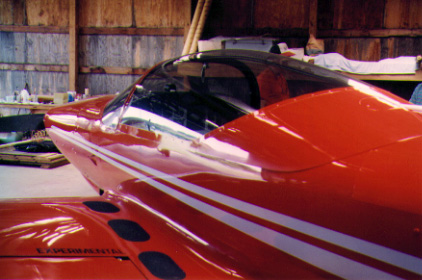 Joel's Falco is so red even Stevie Wonder can see it.