Bending Tail Skins
Notes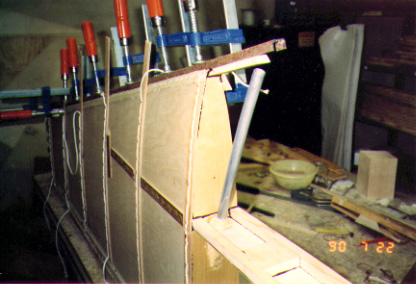 Stephen Friend clamps the stabilizer leading edge skin in place with a steel channel.
From "Construction Notes" Falco Builders Letter, March 1989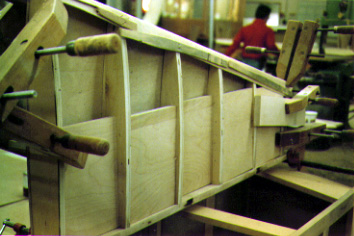 To bend the stabilizer skins, Gary Smith made a dummy stabilizer from 3/4" Baltic birch plywood. Garry reports, "It took about 30 minutes. The jigs (we can use this term in the South) worked great to bend the plywood for the stabilizer."