Kit No. 801
Tail Group Equipment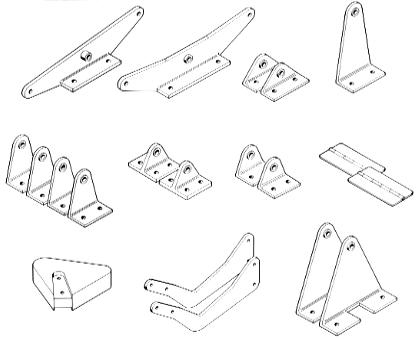 All components for the installation of the fin, rudder, elevator and stabilizer.
This kit includes the hinges and control arms for the elevator and rudder, the elevator balance weight, elevator tab hinges and all required hardware.
Hinges and control arms are machined from 2024-T3511 aluminum extrusion or 2024-T3 aluminum plate. Elevator balance weight is cast lead. For corrosion protection, all aluminum components are alodine coated, and all steel components and bronze bushings are cadmium plated.
Go back to Falco Kits