Kit No. 802
Fuselage Equipment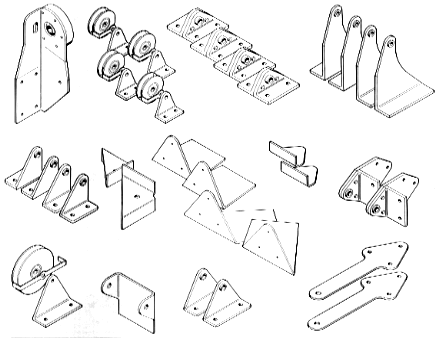 All components that must be installed in the fuselage prior to completion of the wood structure.
This kit includes the nose gear drag strut supports, the engine mount attachment fittings, the nose gear screwjack support, the rudder pedal mounts, the elevator bellcrank supports, the control stick supports, the pulley brackets, pulleys, pulley guards, lap belt mounts, shoulder belt mounts, anchor plates, and all required hardware.
Most components are machined from 2024-T3511 aluminum extrusions, 2024-T3 or 2024-T4 aluminum plate. Some components are of 4130N normalized steel sheet. For corrosion protection, all aluminum components are alodine coated, and all steel components and bronze bushings are cadmium plated.
Go back to Falco Kits