Kit No. 809-1
Fuel Tanks & Equipment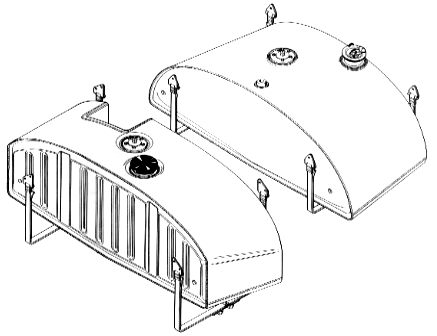 All components for the installation of the fuel tanks.
This kit includes the forward fuel tank, aft fuel tank, fuel tank bands, band mount fittings and all required hardware. Tanks are supplied with caps and fuel quantity senders installed. Fuel capacity is 40 U.S. gallons, all of which is usable.
These tanks are suitable for use with the inverted header tank (Kit. No. 809-2 ).
Go back to Falco Kits