Kit No. 809-2
Inverted Header Tank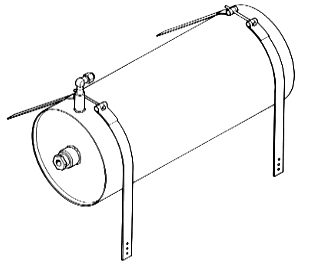 All components for the installation of the inverted header tank.
This kit includes the inverted header tank, flop tube, installation straps, fittings and all required hardware. The inverted header tank includes an integral check valve for the vent return line.
The installation of this kit is optional.
The header tank is installed in series with the aft fuel tank and provides for about ten minutes of inverted flight. The use of a large supply line to the tank allows the tank to refill quickly after the aircraft returns to normal erect flight.
Go back to Falco Kits