Kit No. 817-3
Engine Baffling & Equipment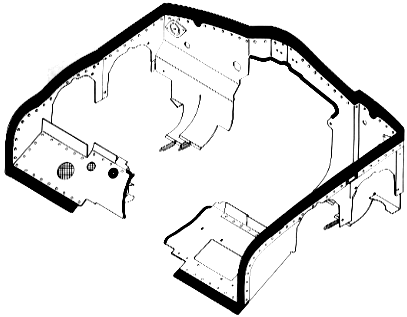 All components for the installation of the engine baffling for the Lycoming 150-160 hp 320-series engines.
This kit contains the engine baffling, oil cooler supports and all required hardware. Flexible nylon-reinforced rubber seals close airpaths against the cowling. The right front baffling assembly includes ducts for cabin heat and alternator cooling. The left front baffle provides for the installation of the oil cooler. Magneto blast tubes are installed on the aft baffle assemblies to cool the magnetos. The aft baffles include ignition lead plates for the spark plug leads.
The engine baffling is easily and quickly installed by the builder. All aluminum parts are alodine coated for corrosion protection.
Kit No. 817-4 is available for Lycoming 180 hp 360-series engines.
Go back to Falco Kits