Kit No. 817-1
Engine Controls & Equipment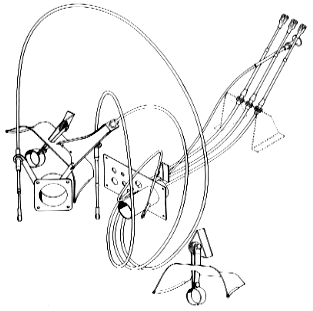 All components for the installation of the engine controls for the Lycoming 160 hp IO-320-B1A engine or the 180 hp IO-360-B1E engine.
This kit includes the engine control cables, governor control bracket, injector controls bracket, cabin heat bulkhead fitting, cabin heat control cable and bracket, exhaust tailpipe hangars and all hardware required for this installation as well as for the installation of the exhaust system, governor and vacuum pump.
The engine controls are high efficiency teflon-lined stainless steel cables. The parts in this kit are either stainless steel, welded 4130 normalized steel, or heat treated 2024 aluminum.
Go back to Falco Kits