| | | |
| --- | --- | --- |
| | Stephen Friend | |

Stephen preflights his Falco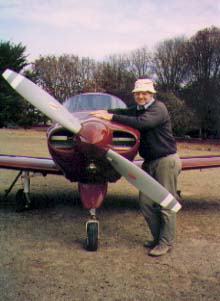 Stephen Friend
Stephen Fried is a sheep farmer in Breadalbane, NSW, Australia. Telephone: 011-612-48 44-3139, fax: 011-612-48-44-3171, email: ashwell@goulburn.net.au
Articles
The Falco from Snowy River
From Another Perspective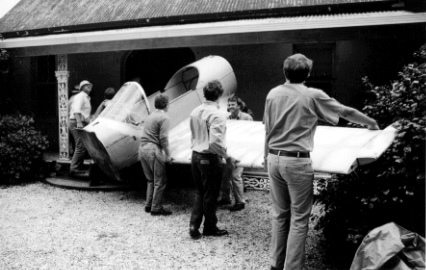 Moving the Falco from the house.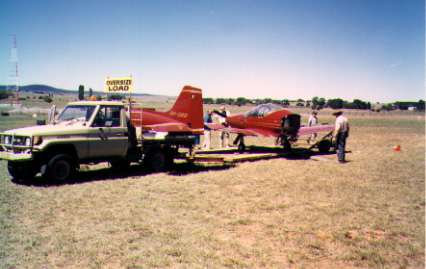 Putting the Falco on the trailer to take it to the airport.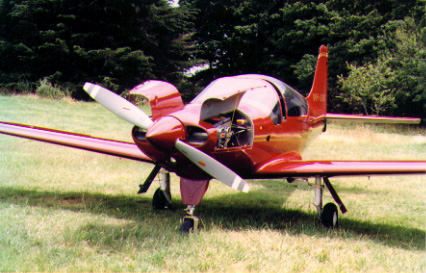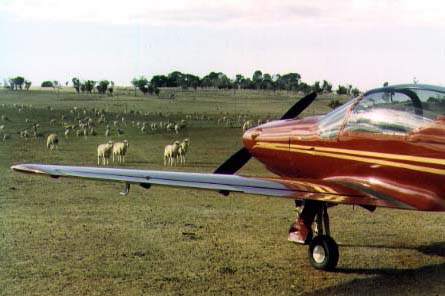 With upholstery of all natural materials--sheep hide for the seats,
glareshield and trimming, wool carpet and the sidewalls handwoven
from a mixture of commercial and hand-spun wool--the Falco is not
fully appreciated by all inhabitants of the farm. Stephen Friend's airstrip
runs diagonally under the wires of the power poles.