| | | |
| --- | --- | --- |
| | Dave Thomas | |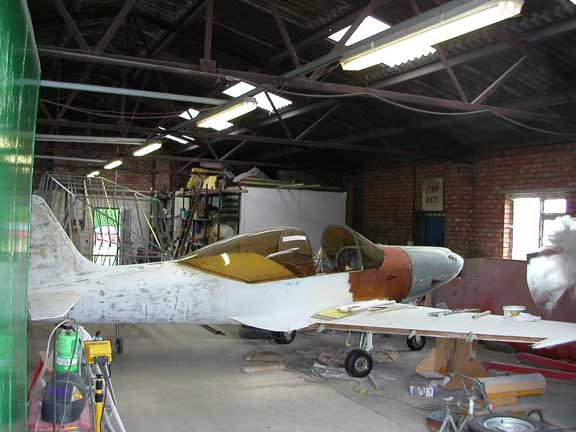 A bit about Sian and myself: I am a structural engineer, and I work for myself. I seem to specialise in design of building elements in glass for large shopping complexes as well as curtain walling for large buildings and tower blocks. I also look after a number of our local churches, and soon I have to climb the spires of two of them to inspect the spire tops for cracking and damage due to lightning strikes. It would, I think, be better to have the Falco finished and inspect them from the air!
Sian, my wife is a Public Relations manager for the Woodland Trust here in Britain. I call her a tree hugger! However I guess it is just as well we are building a timber aircraft, although I believe aeroplanes are not approved by the trust because they pollute. I think we should have brownie points for building using a renewable resource though.
Sian helped in the rebuild of our present plane (a Jodel) about 8\eight years ago now, and gave permission for the purchase of the part completed project bought in 2001. However, the proviso was "she wasn't working on this one." So far this has been true, although a recent purchase of Falco seat tracks cost £1250! About £450 for the tracks and £800 for winter clothes for Sian. (I was on a guilt trip). Sian is also a pilot, and having helped to rebuild the Jodel learnt to fly in her, gaining her licence in 2000. She loves the Jodel and says we are not allowed to sell her even when the Falco is finished. We will see. However one condition of the Falco building project is a trip to Prague when the Falco (G-CCOR or 'Oscar Romeo') is complete.
We have possibly a suitable registration for the Falco, because the Jodel is G-BATJ (Juliet). When we have the Falco complete we will have Romeo and Juliet in the hangar together!
I wish I could say I always wanted a Falco however this wasn't the case. Before buying the project, I had seen one at Fenland (our Airfield), probably back in 1993, it was black and looked quite nice, but at the time I was flying an Evans VP1. Falco's and Volksplanes don't really mix!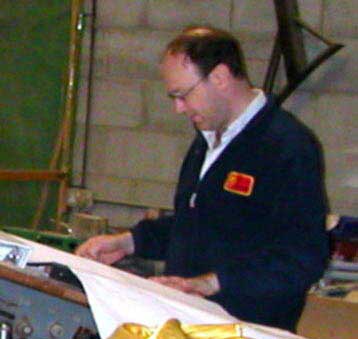 Dave Thomas
Dave Thomas is an engineer in Spalding, Lincolnshire, England. Email: foxfox@f2s.com
Photographs
Canopy Nose Gear Installation Fairings Painting First Flight
Articles
If a Falco Project Could Only Talk