| | | |
| --- | --- | --- |
| | Gayl Boddy | |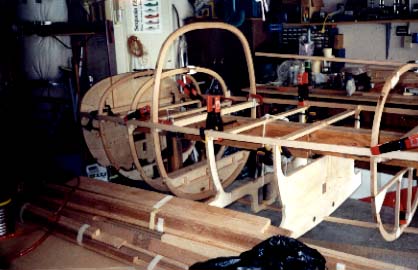 I am enclosing some pictures of my Falco project. After reviewing your great Falco plans, I got started building the tail pieces in March 2000.
I purchased the tail wood kit from Jean Peters in Canada. At about that same time, I purchased a past Falco enthusiast Project from Chapter 14, San Diego. He donated his project (tail spars, tail equipment and fuselage equipment) he had purchased in 1980, from Sequoia. The metal parts were to the correct dimensions per your drawings. The wood parts were too dry and warped from setting around that long (I used them for guidance). Since Jean Peters was getting close to selling his business, I decided to buy the fuselage and wing kits from him. His kits are great! I had purchased a Cavalier Kit 30 years ago, and it was very good even then. I gave up the Cavalier and built a Thorp T-18. The Thorp was a very good airplane.
I sat in Per Burholm's Falco and fell in love with it. That is why I purchased the Falco plans. I wanted a project that I couldn't lose interest in, and I have found it. Your plans are very complete and exact! I am enjoying working on this aircraft and am amazed with every part I complete.
Thank you for the great work!
Gayl Boddy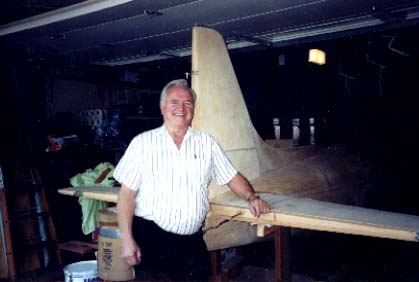 Gayle Boddy
Gayl V. Boddy lives in Santee, California.
Photographs