| | | |
| --- | --- | --- |
| | Bjørn Brekke | |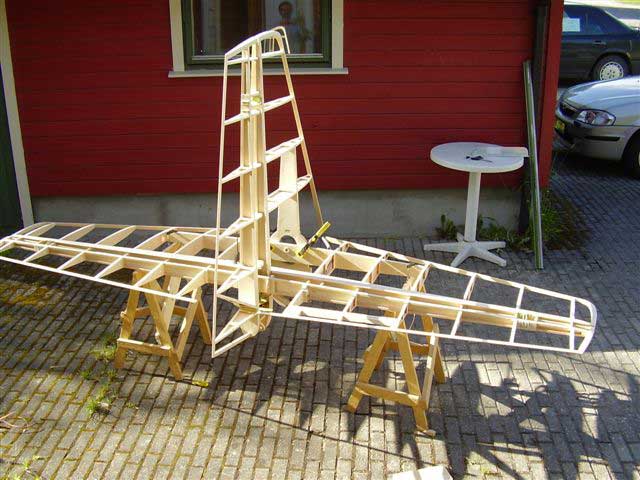 I am sending you some pictures of my Falco building. Things starting to look like an airplane, and I am almost ready to start skinning all of the tail parts. It pleases me to see that things I have used almost a year to build fit together. My plan is to start on the fuselage this winter using spruce from Western Aircraft Supply. Things I am wondering about I usually find on the internet from other builders.
My name is Bjørn Brekke. I am 42 years old, working as a skilled worker at Wideroes airline, the same airline which Bjørn Eriksen used to work. I am also living in North of Norway in the same city: Bodoe. This is it for now but will come back to you with more pictures when things are ready.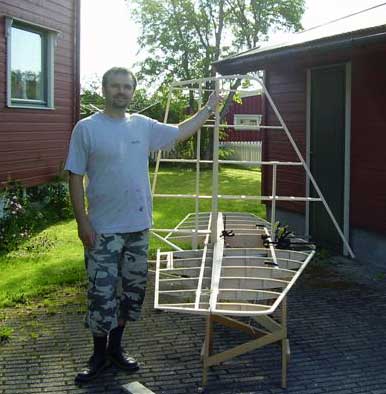 Bjørn Brekke
Bjørn Brekke is an aircraft mechanic working for Widerøe's Flyveselskap in Bodø, Norway. He shares the same first name, airline and home town as Bjørn Eriksen, who built a beautiful Falco some years ago and which was the first Falco to win the Oshkosh Grand Champion. bjoar-b@online.no
Photographs
Tail Group Ailerons & Flaps Kits Arrive Ride in a Falco