Kit No. 804
Flap Control Equipment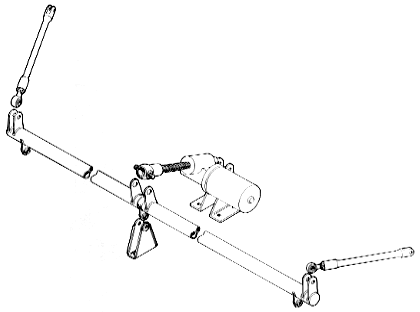 All components for the electric flap system installation.
This kit includes the flap torsion tube, flap pushrods, torsion tube supports, actuator, actuator supports, rod end bearings, and all required hardware. The flap actuator has a 12-volt permanent magnet motor which operates an epicyclic ball-screw actuator through a right-angle drive. The epicyclic ball-screw actuator requires no limit switches since the device free-wheels at the end of the stroke.
Most components are welded from 4130 normalized steel sheet and tubing. For corrosion protection, the steel components are painted with zinc chromate primer. Aluminum components are machined from 2023-T3 or 2024-T4 aluminum sheet or bar. For corrosion protection, all aluminum components are alodine coated.
Go back to Falco Kits