Kit No. 806
Trim Tab Control Equipment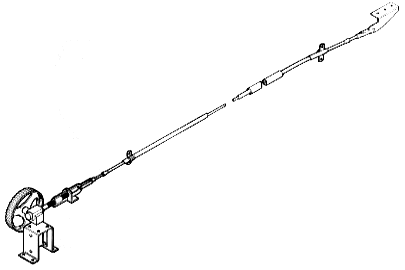 All components for the trim tab control system installation.
This kit includes the the elevator trim tab arm, the control wheel, angle drive, lead-screw assembly and channel, control cable and all required hardware.
The control wheel is cast and machined 356-T6 aluminum. The angle drive features helical steel gears in a black anodized aluminum case provided with a grease fitting. Actuation of the system is exceptionally smooth and precise.
The control cable is a high-quality push-pull cable. An aluminum tube is provided for installation in the stablizer to facilitate easy removal of the cable. The lead-screw assembly is machined from 4130 normalized steel. Steel components and bronze busings are cadmium plated for corrosion protection. The trim tab arm is machined from 2024-T3511 aluminum extrusion and is alodine coated for corrosion protection.
Go back to Falco Kits