Kit No. 813-1
Cowling & Equipment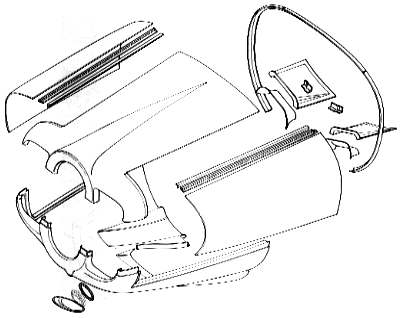 All components for the installation of the engine cowling.
The engine cowling is fabricated of fire-resistant fiberglass in precision molds and requires only drilling and trimming for installation. Cowling supports are formed 2024-T3 aluminum. The lower cowling has an integral landing light mount and a molded acrylic lens is included.
The cowling doors are hinged to provide for easy access to the engine. The doors are retained by quarter-turn quick-disconnect fasteners.
The kit includes formed stainless steel exhaust port shields and fiberglass exhaust port horns to smooth out the flow of air exiting the engine compartment. All required hardware is included. The landing light shown is not included in this kit. For corrosion protection, all aluminum components are alodine coated.
Go back to Falco Kits