Kit No. 815-1
Instrument Panel & Equipment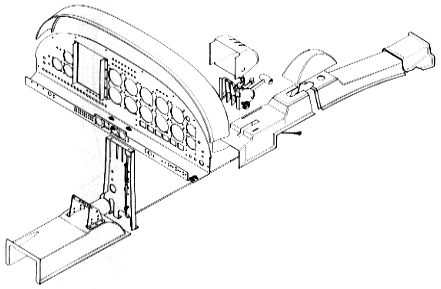 All components for the installation of the instrument panel, throttle quadrant and center console covers.
This kit includes the instrument panel, glareshield, center console panel, throttle quadrant, center console covers, nose gear bay cover, flap position indictor assembly and all required hardware.
The instrument panel and center console panel are completely finished with all holes cut with the exception of the hoels for the DME, OAT, fuel-flow computer and carburetor heat control cable. The center console covers, glareshield, nose gear bay cover and quadrant cover are pre-molded fiberglass components. Also included is an instrument panel placard kit which gives the instrument a professional appearance.
Go back to Falco Kits